Company Overview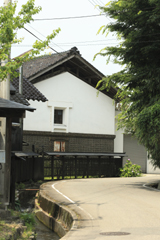 Company Name
TATENOKAWA, Inc.
CEO
CEO: Sato Jumpei(6th Generation Brewer)
Location
27 Aza Shimizuda, Yamadate, Sakata-Shi, Yamagata, Japan 999-6724
Telephone / FAX
0234-52-2323 / 0234-52-2324
E-mail
Please use this Enquiry Form
Inauguration / Incorporation
1832 / (1962)November 22nd
Capital
100 Million Japanese Yen
Business Operation
Manufacture of products containing alcohol(sake "TATENOKAWA"、shochu, liqueur "KODAKARA"、liqueur "HOMERUN MAKKORI")



※Underage drinking and drunk driving are prohibited by law.
About TATENOKAWA, Inc.
TATENOKAWA, Inc. is not just a company that makes traditional sake;
we are also a company that produces new products, markets and customers.
We aim to become a company that manufactures not only products but also human resources.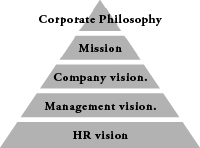 Management Philosophy
TATENOKAWA, Inc. exists to nurture its employees and provide sake to the world that has real added value.
Mission
"Creation" - Of loyalty, Of customers, Of new markets etc
Company Vision(Core Principles of the Company)
TATENOKAWA, Inc. - creating "modernity".
※ In the form of a product service, an enterprise, organisation, customer or new market.
Management Vision(Core Principles of Management)
Make products that create a positive customer experience.
HR Vision(Vision for all employees)
Be a professional that makes the most of their skills in the company while respecting the feelings of others.
Award History
| | |
| --- | --- |
| 2001 | Gold in the 'National New Sake Championships' |
| 2003 | Gold in the 'National New Sake Championships' |
| 2003 | Commendation in the Junmai category of 'North East Japan Sake Championships' |
| 2004 | Gold in the 'National New Sake Championships' |
| 2005 | Commendation in the Junmai category of 'North East Japan Sake Championships' |
| 2006 | Gold in the 'National New Sake Championships' |
| 2009 | Gold in the 'National New Sake Championships' |
| 2011 | Gold in the 2011 'Warm Sake Contest' |
| 2011 | Sake Blind Tasting Contest - 2nd recommended sake as chosen by 'New Yorker' magazine |
| 2011 | Commendation in the Junmai category of 'North East Japan Sake Championships' |
| 2011 | '2011 Golden Masu Awards' - Best in Show |
| 2012 | Gold in the 'Sake That Tastes Good in a Wine Glass' awards |
| 2012 | Featured in the 2012 'Japan Typography Annual' |
| 2012 | Commendation in the Junami & Junmai Daiginjo category of 2012 IWC(International Wine Challenge) |
| 2013 | Silver in the 'US National Sake Appraisal' |
| 2013 | Gold in the 'Sake That Tastes Good in a Wine Glass' awards |
| 2014 | Commendation in the Junmai & Junmai Daiginjo category of 2014 IWC (International Wine Challenge) |
| 2014 | SAKE COMPETITION 2014 - Entered into upper-tier of Junmai Daiginjo category |
| 2015 | Gold in the 'Sake That Tastes Good in a Wine Glass' awards |
| 2015 | Silver medal in the Junmai & Junmai Daiginjo category of 2015 IWC (International Wine Challenge) |