6th Generation Brewer Sato Jumpei's Resume
The Sake Brand That Will One Day Lead The World "TATENOKAWA"("TATENOKAWA" newspaper 10/08/2015)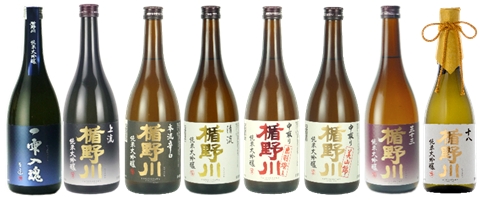 Welcome, and thank you once again for reading the "TATENOKAWA" newspaper.
From 2010 TATENOKAWA,INC. switched to a Junmai Daiginjo-only production. 2015 marks the 5th year since this switch and I feel that little by little we have gained recognition amongst our customers : it is to an extent widely known that all our sake is Junmai Daiginjo.
Furthermore, our production yield has increased from 600koku in 2010 to 3 times that figure; a result that I believe can be put down to the fact that we have won more customer support that when we were making only the ordinary special designation types.
I would like to take this opportunity to humbly express my heartfelt gratitude to all the stockists, eateries and the end customers to whom we are indebted. Thank you so much.
Next, I would like to tell you about our vision for the future of the brand.
I want to turn "TATENOKAWA" into an entry-level model for sake.
Through a stable supply of our regular products: SEIRYU (STREAM), MIYAMA NISHIKI NAKADORI (MIDDLE-CUT) and HONRYU KARAKUCHI (MAINSTREAM DRY) we will create a brand that appeals not only to first-time sake drinkers but is also a first-choice for sake lovers; a brand that appeals to everyone, whether they be young or old; male or female; and regardless of nationality.
In order to achieve that vision, we will continue to invest unsparingly in new equipment, to improve the production environment and pursue constant product quality improvement.
We will continue to make sake with dedication, in line with our corporate identity: TATENOKAWA, Inc. exists to develop each and every one of its employees as human beings and provide people all over the world with sake that has high added value to it.
This concludes the "Jumpei's Resume" series. Thank you very much for coming back month after month to read my shoddily prepared writing.
6th Generation Brewer Sato Jumpei