6th Generation Brewer Sato Jumpei's Resume
Establishing the "TATENOKAWA" Brand: Part 2 ("TATENOKAWA" Newspaper 13/02/2013)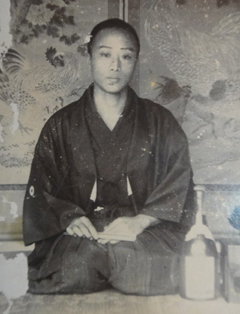 Continuing on from last month , I would like to tell you more about the situation at the time that the brand "TATENOKAWA" was established. Originally, the brand name of our company was the same as the company name: "TATENOKAWA" —the middle character 'no' was written using the Japanese alphabet.

At the height of its success, the brewery is thought to have produced an entirely Futushu (table sake) dedicated yield of 3000 koku, but previous generations before me had decided that from then on it would be the quality that mattered and so they had stopped production of the regular sake and switched to a line of special designation sake: Honjozo, Junmai, Junmai Ginjo, Daiginjo etc.

It was orthodox sake made with Yamagata grown Miyama Nishiki or everyday rice, and yeast No.9. My suspicion is that they were trying to make the 'light dry' type sake from Nigata because that is what was popular with the entire nation at the time. The main sellers were the local suppliers and retailers, as well as a big supplier up in Hokkaido.

It is very much a standard affair now but there is a tradition whereby one returns to their brewery after graduating from university and sets up an entirely new brand before pitching it to the world. I remember wanting to create a new brand of delicious regional sake that would become known by all sake aficionados, and tearing my hair out over the brand name.

I considered creating a name that was completely different from the "TATENOKAWA" up until now but nothing actually came to mind. It was when I was casually looking through some old documents that I first learned that when the company was first founded, the brand name was written with all Chinese characters, and instinctively I knew that I had just found the new brand name.

It was a brewery that had never shipped outside prefectural borders, which meant no one new of the old brand, so armed with the belief that the will to inherit the spirit of the first generation was the right thing to do, I decided to challenge my first year with a new brand complete with new calligraphic design.

*Photograph Top: First generation brewer and founding forefather, Heijiro.
6th Generation Brewer Sato Jumpei